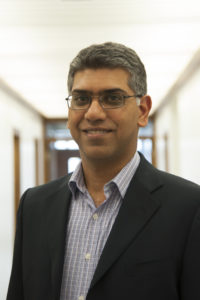 ---
Dr Wasif Naeem BEng (1st), MSc, PhD is a Reader (Associate Professor) within the School of Electronics, Electrical Engineering and Computer Science at QUB and is also a member of the Centres for Intelligent Autonomous Manufacturing Systems (i-AMS) and Energy, Power and Intelligent Control (EPIC). His doctoral research was part of an EPSRC-funded academia-industry collaborative project to develop an autonomous underwater vehicle (AUV). He is the recipient of EPSRC, InnovateUK and European grants as the Principal Investigator. Currently, he is the coordinator of the Smart-Edu4.0 programme funded by Erasmus+ (~€420k) whilst also heading the Intellectual Outcomes of undergraduate and postgraduate programmes development in Mechatronics. He is also leading collision avoidance research for a hydrofoiling electric ferry as part of a £35M project led by Artemis Technologies. Dr Naeem's research interests span optimal control, system identification, process control and systems engineering. Dr Naeem is a member of the prestigious EPSRC College and also a member of IFAC Technical Committee on Marine Systems. He has been instrumental in bringing three international conferences to Belfast including the International Control Conference (Control2016) as the Local Organising Chair, 29th International Irish Signals and Systems Conference (ISSC2018) as the General Chair and the IFAC International Conference on Intelligent Control and Automation Sciences (ICONS2019) as the Co-Chair.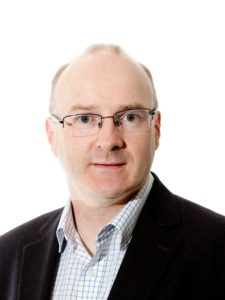 ---
Prof Seán McLoone is Professor of Applied Computational Intelligence and Director of the Centre for Intelligent Autonomous Manufacturing Systems (i-AMS) at Queen's University Belfast. His research interests are in computational intelligence techniques and data analytics with applications in advanced manufacturing and power systems. His research has a strong application focus, with many projects undertaken in collaboration with industry. At a professional level, Prof. McLoone is a Chartered Engineer, a Fellow of the Institute of Engineering Technology (IET), and a Senior Member of the Institute of Electrical and Electronic Engineers (IEEE) and a non-executive Director on the Board of Directors of Irish Manufacturing Research. He also serves on the editorial boards of the international peer reviewed journals 'Engineering Applicators of Artificial Intelligence' and 'Transactions of the Institute of Measurement and Control'.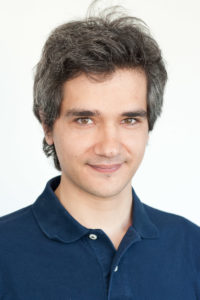 ---
Nikolaos Athanasopoulos is a Senior Lecturer at the School of Electronics, Electrical Engineering and Computer Science, Queen's University Belfast. He received a Diploma and a Ph.D in Electrical and Computer Engineering from the University of Patras, Greece, and has held postdoctoral researcher positions in TU/e, the Netherlands, and UCLouvain, Belgium. He has been awarded with an IKY (2006) and a Marie Curie (2012) Fellowship. His interests are in control theory with a focus on hybrid systems and set-based methods, with applications to robotics, edge computing, dynamic networks and manufacturing.